Posts Tagged 'Bob Dylan'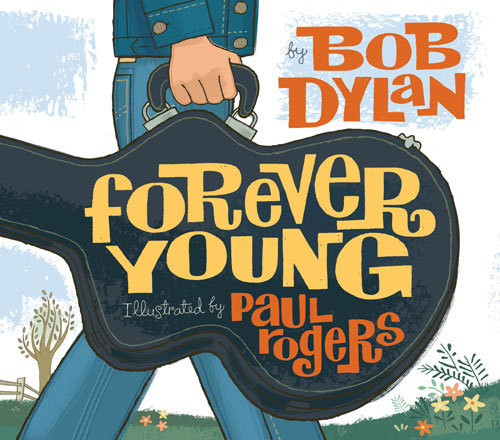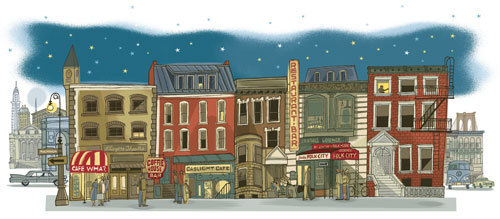 a block of Greenwich Village that includes clubs Dylan played in when he first arrived in New York.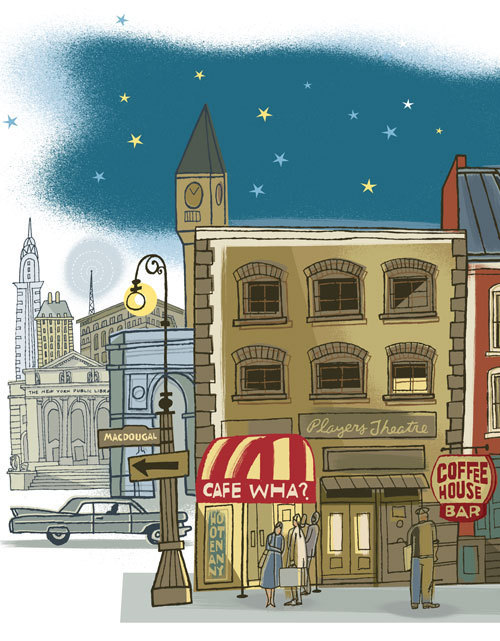 Café Wha? was a pass-the-hat joint, and Dylan says he spent a lot of time in the NY Public Library.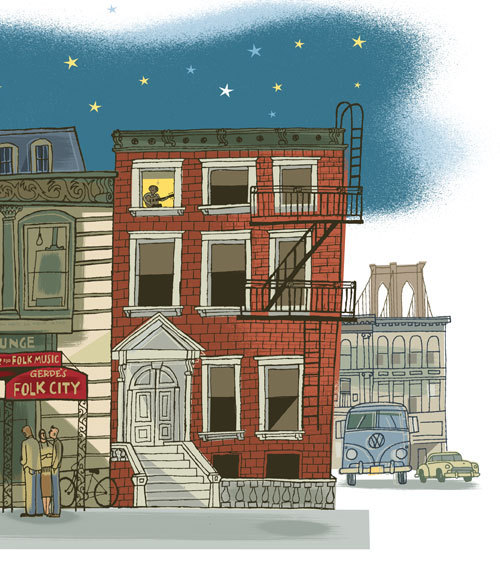 The kid in the story lives next door to Gerde's Folk City, and that VW bus and '51 Chevy are still parked on Jones Street where they were on the cover of Freewheelin.'
….records that Bob plays a lot on Theme Time Radio Hour.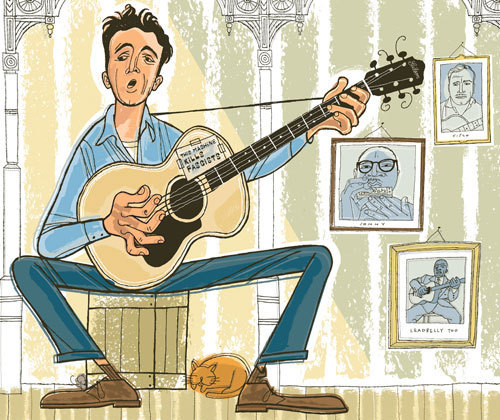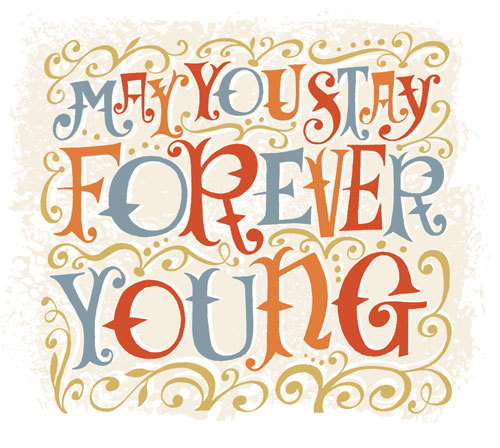 Forever Young by Bob Dylan: Illustrated as a book for kids by Paul Rogers